CAN WE TALK ABOUT...VA

LENTINE'S DAY?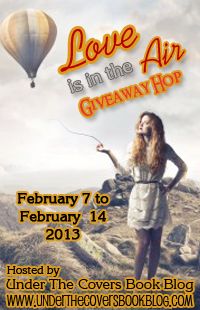 C'mon. You know you love it. It doesn't matter how much the commercialization bothers you, the hearts, and flowers, and candies, and lovey-dovey, gushy-gushy get to all of us. Who hasn't wished in their deepest, darkest heart that, even just once, they would be someone's "be-all, end-all, have to have you right now

"?, NO ONE, that's who!
As a reader, I read everything from sci fi, to horror, to classics, to thrillers, to serious literature, but as a writer... not so much. For whatever reason, my brain chooses to take all of that hardcore reading, synthesize it, and produce people-stories, most of them dealing with relationships between friends, family, and men and women. I guess I think those are the most important things in life. Not high drama. Not intrigue. Not face eating zombies, even (though you know how much I love those). It's how we relate to each other, with all of our faults and foibles, that determines how joyful our lives ultimately turn out.
With that in mind, here are a few movies I absolutely love. Movies that deal with real love, real life, and real happiness. A couple are well known, others not so much:
1)
The Philadelphia Story:
Yeah, they're rich, but they're also very human. James Stewart, Cary Grant, and Katherine Hepburn learn a lot about themselves and each other, and move from fantasy love to reality so beautifully.
2)
The Last Kiss
: Evey relationship rings true in this movie, from the stressed parents of a young child, to the older couple facing marital boredom, to the friends that don't want to grow up. The main character's ambivalence about becoming a father and settling down is so well done, and the ending is perfectly realistically hopeful. One of my favorite movies period.
3)
Return To Me
: Bob's beloved wife dies in a tragic car crash. In the same hospital, Grace is dying from heart disease. One rescued heart and a few months later, Bob and Grace meet. This is a sweet, funny, lovely story.
4)
Conversations With Other Women
: Two people meet and flirt at a wedding. As the movie goes on, it becomes clear that they know each other better than we thought at the beginning. This one had a more melancholy ending than I usually like in a romantic movie, but damn the relationship feels real!
5)
Moulin Rouge! Ewan McGregor. Enough said
6)
Becoming Jane
A fictionalization of the life of Jane Austen. Sort of tragic, very romantic, James McAvoy. Again, enough said-lol.
Whatever romantic movies you love, enjoy!
For the Love Is In The Air blog hop, I'm rafflecoptering a digital copy of my own book, Cocktails & Dreams! Take a chance on love with Nick and Jena--you won't regret it!
a Rafflecopter giveaway
PSST!! LOOK AT WHAT

'S HAPPENING NEXT WEEK

! WIN A KINDLE FROM OMNIFIC, FULL OF GREAT TITLES!