...CHRISTMAS?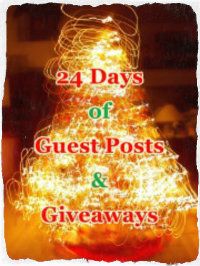 Well, Kate Evangelista and 24 special guests are doing just that!
Do yourself a favor and visit her blog each day up until Christmas for fun, thoughtful posts and a chance to win some GREAT prizes.
Today I'm up, talking about my favorite ways to find great gifts for the special people in my life. Take a look!
http://kateevangelistarandr.blogspot.com/2012/12/day-4-autumn-markus.html.